By the Editors
Two thousand eleven marks the centenary of the passing of three stalwarts of the early Ramakrishna Vedanta movement.
Swami Ramakrishnananda, a direct disciple of Sri Ramakrishna, established the movement on a firm footing in South India. Sister Nivedita (Margaret Noble), a disciple of Swami Vivekananda, pioneered women's education in India. And Sara Bull, a friend and supporter of Vivekananda, helped establish the Vedanta work in America. All three embodied remarkable courage and fortitude.
Swami Vivekananda had attracted a number of faithful disciples in the Indian South during his days as a wandering monk, and their support was important in making it possible for Swamiji to go to America in 1893 to represent Hinduism at the Parliament of Religions. Swamiji's letters to Alasinga Perumal are among his most inspiring utterances. South Indians gave Swamiji an ecstatic, unprecedented welcome on his return to India. But Swamiji recognized that to turn this support into solid work that would carry out his mission, a leader of unyielding strength and steadfastness was needed. And so he commissioned his brother disciple Swami Ramakrishnananda to go to Madras (now Chennai).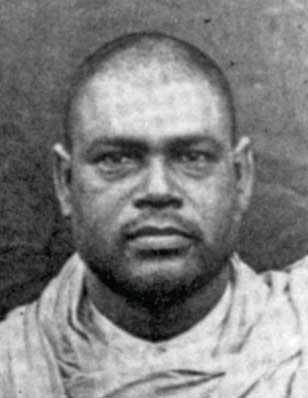 Swami Ramakrishnanda had already demonstrated these qualities in the early years of the Ramakrishna Order. It was he who, through his intense and unwavering devotion to their guru, "kept the home fires burning" while his brother disciples went on pilgrimage, leading the traditional lives of wandering monks. Ramakrishnananda never once left his post at the home monastery, performing the daily worship and, by cooking and offering food to Sri Ramakrishna, saw to it that his brother monks at the monastery interrupted their intense meditation long enough to keep body and soul together. When he was sent to Madras (Chennai), Ramakrishnananda, in spite of daunting challenges and difficulties, again remained steadfastly at his post until he was near death. The rock of his character is legendary among the followers of Sri Ramakrishna. We get a glimpse of his life in Madras through the reminiscences of Sister Devamata (Laura Glenn), an American follower of Vivekananda, published in her Days in an Indian Monastery. Some excerpts are given in this issue of AV, along with some of the Swami's teachings, culled from his extensive writings as well as personal remembrances.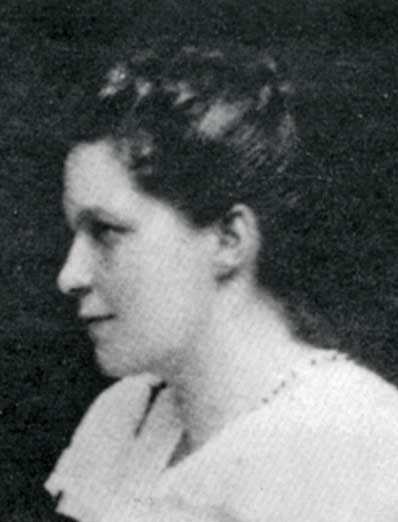 Sister Nivedita, born in Ireland, first met Swami Vivekananda in London in 1895. Right away he saw great spiritual potential in her, and the following year he wrote to her one of his most inspired letters, urging her to sacrifice her life "for the good of the many." At the Swami's urging, she went to India and devoted her life to the cause of women's education. She was no meek, submissive disciple. As Swamiji had fought with Sri Ramakrishna "for six long years" before accepting his ideas and surrendering to him, so Nivedita, with her strong, independent mind, fought with Swamiji. He himself said that he gave more time and energy to training her than any of
his other disciples. She would go on, not only to establish a model school for girls in Calcutta (Kolkata) over the objections of many in the orthodox community, but to give encouragement and inspiration to many of the leading figures of the Indian renaissance. She is honored today not only in India, but in her native Ireland. Sister Gayatriprana gives us an eye-witness account of the centenary celebrations held in Nivedita's home town earlier this year.
Sara Bull, American widow of the famous Norwegian violinist Ole Bull, met Swami Vivekananda in the spring of 1894. Sara, a student of the Bhagavad Gita, helped organize the Greenacre Conferences held in Eliot, Maine, that summer. These metings were envisioned as a continuation of the Parliament of Religions held in Chicago the previous year. Vivekananda was a principal participant. Sara, who had not been able to attend the Parliament, was deeply impressed by Swamiji and invited him to her house in Cambridge, Massachusetts, which was a meeting place of intellectuals, artists, and spiritual leaders. Her support, including financial support, grew into a lifelong commitment to the swami, the nascent Vedanta movement in America, and the swami's work in India. Swamiji looked on her as a wise and loving mother and trusted her completely. He, and Swami Saradananda after him, greatly valued her common sense and administrative capacity as well as her saintliness. Her financial contributions to the monastery at Belur were critically important during its early years. And it was she who persuaded Holy Mother to let herself be photographed and arranged for the first pictures to be taken. One of these is worshiped in Ramakrishna centers and private shrines throughout the world. We reproduce a portion of Sara's first letter to Swamiji, which set the tone of her ongoing devotion.
American Vedantist takes this opportunity to remember and celebrate the lives of these pioneers.